Personal grooming is one of the most important parts of making sure you are always presentable and ready to face the world. When you start growing your beard, you may be surprised to learn that some colognes and perfumes are no longer as effective, usually being soaked up by the beard. When you are still inexperienced, you might be tempted to just combine your beard oil and your cologne.
You cannot put cologne in beard oil. The two mixtures are of different consistencies, causing the cologne to float on top of the oil. Having the two not mixed causes only one to be poured out of the bottle they are kept in, which causes only beard oil or only cologne to be applied when you use it.
Cologne and beard oils can still be used together, but it requires that you know where and how to apply them, not to mention the mixture of smells that you will be creating. As alternatives, many companies have started to create beard oils that already have stronger scents than cologne has. As a bonus, many manufacturers have started creating colognes that work better when you have a good beard to complement the smell.
Here are all the things you need to know about beard oil and cologne working together.
Are there fragrant beard oils?
When you can no longer use cologne because your beard and beard oil create conflicting smells, you will want to get something that does it all. Unfortunately, cologne cannot be used to oil your beard and make it look silky smooth; it would probably also dry out the skin under your beard.
Many beard oils out on the market are strongly scented, giving the same effect that a good cologne would give. These beard oils usually give softer scents that just cologne would, with the beard oil's scent having a good effect on them as well.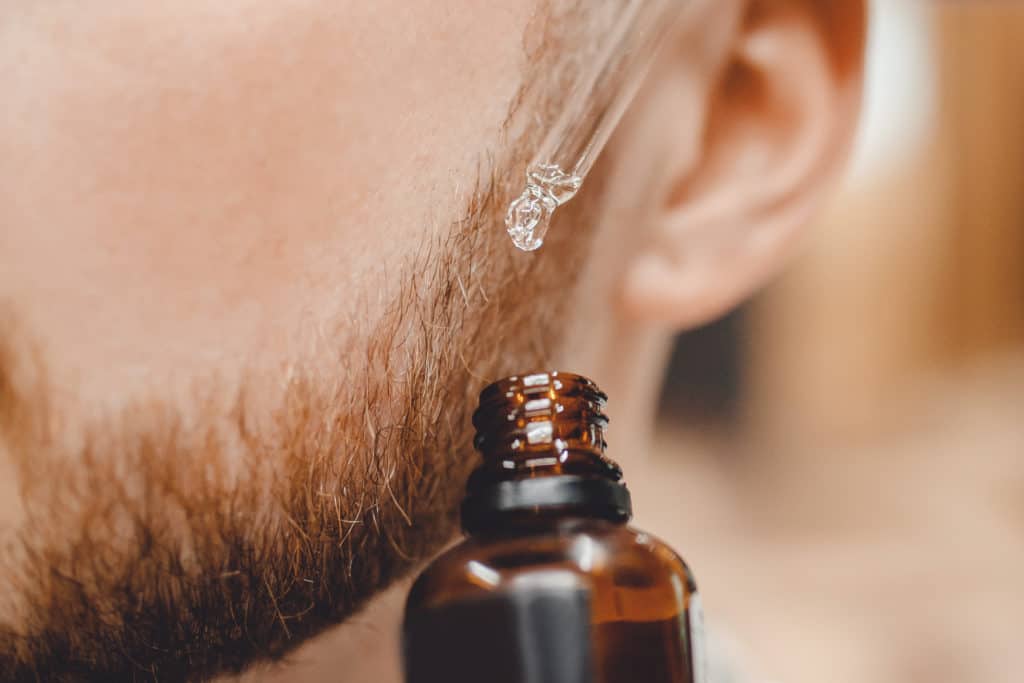 How are beard oils overtaking cologne?
Cologne will never be off the market; it is simply the best and easiest way to make yourself smell strongly of a specific scent that you need. Sometimes the best smelling men are those that have learned how to apply the perfect amount of cologne, which is why beards have caused such a disturbance in the world of scents.
Many men that are looking after themselves and grooming properly will not be willing to apply conflicting, or overpowering scents. This means they would be more willing to apply a strong-smelling beard oil than mix the smells of beard oil with their cologne. More people around the world accept beards as a proper way of being groomed, and with that comes the less frequent use of colognes, and the popularity of beard oils is always growing.
What is the purpose of cologne?
When they were introduced thousands of years ago, colognes were used to mask the filth smell that the average human picked up during the day. However, in the modern world, we have all taken to regular showers, which means cologne has changed drastically.
We now wear measuredly less cologne to create a pleasant smell that is not overpowered, usually a collection of spices, musk, and soap-like smells. Cologne is worn to give an immediate impression of pleasant smells, not the usual musky smells that most men can have.
How does beard oil work?
There are two main reasons beard oil has been around for thousands of years, usually unscented but used by all those with long beards. Beard oil is there to make your beard appear a lot cleaner, through styling and it keeps the skin under the beard looking healthy.
Beard oil does this by being a combination of oils, each one aimed at adhering to a different level of your beard. Each oil is usually mixed and then given a few scents to make them pleasant. However, about 95% of beard oil will be carrier oils, these are the oils that help the essential oils, and other oils reach skin depth when you rub the beard oil into your beard.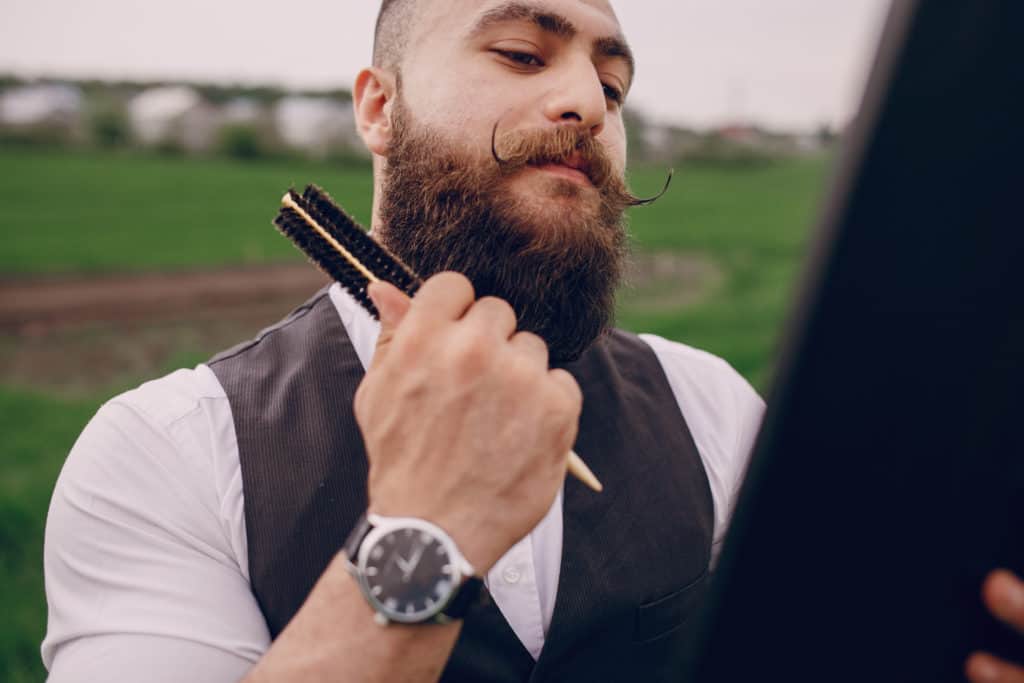 What are the best beard oils?
There are many types of oils on the market, each one having its advantages and limitations. If you are looking for a specific list of the top ten smelling oils, then you may have to look further. Like perfumes, sprays, and colognes, the smell carried by any beard oil is subjective.
This is why it is better to look at the beard oil companies. These are the companies that know what they are doing and have provided the best beard oils in the world.
Beardoholic: A beard oil company created by fans and wearers of beards has gained popularity around the world thanks to its stable and efficient supply of some of the best oils on the market. One of the more unique oils they provide is scentless oils, for when you want to wear cologne or perfume.

Viking Revolution: Focused on the full kit of luxury beard grooming, Viking Revolution supplies beard oils, combs, trimmers, scissors, waxes, and beard balms. It is some of the best care you can give to your beard and will have your beard always looking good and groomed.

Honest Amish: A smaller one-shop company based in Pennsylvania still provides hand-made products to care for your beard. Whether you use oils or balms, you will not regret having a set of beard care products in your bathroom cupboard.

Mountaineer: A much more corporate brand, Mountaineer is one of the more elite beard oil brands on the market. Founded in 2013, it has moved to provide more than just oils; there are several products in the line of body care, bald head care, and shaving kits provided by Mountaineer.
What are the best colognes?
Many men start wearing cologne in their late teens and never change brand or smell throughout their lives, knowing what they like and who supplies their brand. Here are some of the top brands of cologne globally, not the most expensive or the cheapest, but the most easily accessible ones.
Tom Ford: An American company started in 1961, it has been consistently providing perfumes and colognes, along with being a front runner in the fashion market.

Gucci: Founded in 1921, Gucci has been one of the most well-known and expensive fashion houses globally for almost 100 years. Owing to its boutique nature, Gucci has provided some of the best colognes on the market without changing smells every 5 years.

Tommy Hilfiger: Another fashion brand Tommy Hilfiger was created in 1985 and provided a steady stream of high-quality fashion for the world ever since. The cologne with the Tommy Hilfiger branding is licensed to use the name, which means that the creator is limited to its change.

Hugo Boss: A creator of clothing from Germany, this brand is known to provide high-quality products. The cologne they provide has been a constant quality, with only three or four scents.

Guess: Marketed as a lifestyle brand Guess has been supplying clothes, fashions, and many other things since the early 1980s and introduced a range of colognes that have stayed consistently good since they were first introduced. Because of the ease of access and affordability, this is the smell that many people start with.

Ralph Lauren: A slightly higher fashion class, Ralph Lauren has been active in the fashion industry for more than 50 years and has been providing everything from clothes, shoes, colognes, and many other products that places it in the front line of fashion.
Can you apply both at the same time?
If you want to go big, you will be tempted to apply everything you can to tell the world that you are indeed going out in style. When this happens, you will be tempted to throw on almost everything with a nozzle you have can find, under, above, and next to your clothes. Starting with your cologne and beard oil, but can you wear both at the same time?
You can wear cologne and beard oil at the same time, but you must ensure that the two scents compliment each other. Alternatively, you can use unscented beard oil that will not overpower or interfere with the smell of your cologne.
Conclusion
Beard oil and cologne are just two parts of self-grooming, and having them balanced perfectly will mean you both look and smell amazing. However, the two cannot be carelessly mixed in a bottle, and you should be careful not to try.
Otherwise, your beard oil might end up dripping down your chin in the middle of a conversation!