I use alcohol-based aftershave because I do not have sensitive skin, and my aftershave, I would say, is just a regular priced aftershave. Some aftershaves cost an arm and a leg, so I decided to see what and if there are any differences between a high-priced aftershave and a regular-priced aftershave.
Some aftershaves are expensive because of a manufacturer's brand name, ingredients, and chemicals that they use, or even because of the ingredients of the chemicals they intentionally leave out. These ingredients include alcohol, acetates, phthalates, fragrances, and more.
In this article, we will cover just what exactly aftershave is if you are not quite sure. Then we will go over the ingredients and types of aftershaves and if these aspects could affect its price. Then there will even be a step-by-step guide on making your own aftershave if you are not up for shelling out lots of money for aftershave.
What is aftershave?
You probably already know what aftershave is, no doubt. However, let's look at a brief overview because then we will see that there are many different types of aftershave regarding how they are made, which could influence the price somewhat or very dramatically.
Aftershave is a product that is designed to be applied to the skin after shaving. Traditionally (back in the day), aftershave was made from alcohol, and it was a liquid which you splashed on the shaved area. However, nowadays, aftershave can be made from gel, lotion, and paste as well. All these different types of aftershave can contribute to the price factor.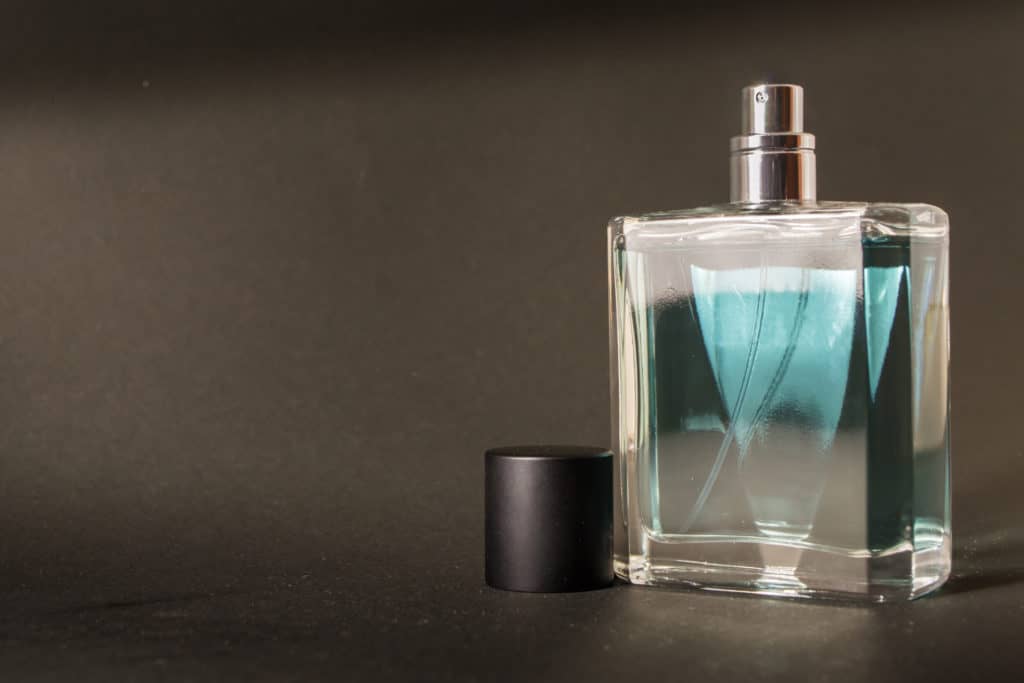 What ingredients are in aftershave? Does it affect the price?
The ingredients that make up aftershave and how the aftershave is manufactured will definitely play a role in its price. So, let's look at what ingredients are put into different types of aftershave, and then it may be clear whether a more expensive aftershave is worth it to buy.
Alcohol
As we said, traditionally, aftershave was made with the use of alcohol. This would cause the area on which you applied the aftershave to burn or sting. This sting could last a few seconds or up to several minutes.
Although, most commonly, the sting would only last for several seconds instead of minutes. As you can imagine, some people don't like throwing on aftershave and then having to deal with a burn or sting; hence, variations in aftershave include alcohol, and others which did not use alcohol have been created.
Alcohol in aftershave is used as an astringent (causes the pores in your skin to close). It is also used to prevent infection and as a bacteria killer. However, alcohol is hard on the skin, causing your skin to lose moisture, and combined with the sting sensation, it gives many companies the chance to offer alcohol-free aftershave at an increased price.
Fragrance or essential oil
Some aftershaves use fragrance or essential oil to create or enhance the scent of aftershave. Remember that aftershave is not the same as cologne, although marketers may make you think that they are.
For more on cologne, check out our posts on whether or not you should wear cologne every day here.
Also, manufacturers don't exactly tell you what the fragrance they put in the aftershave contains. Many aftershaves with scents contain phthalates, and manufacturers are not at liberty to disclose and list them in their products. This could lead to skin irritation, and in some cases, they could even include toxic components.
Depending on the brand or if the aftershave has fragrance in it, you will be likely to be charged a little more because manufacturers are trying to get you to use aftershave as a cologne, factoring in the price of cologne for their products.
The flip side of this is that some manufacturers decide to charge you more for aftershaves that are scent-free because they say that there are fewer harmful substances for your skin in non-scent aftershaves.
Phthalates
Phthalates are a group of chemicals that is actually used to soften plastic materials in industrial manufacturing. Some aftershaves contain these chemicals, and as we said, the manufacturers of aftershaves that contain fragrances are not even forced to list these chemicals on their products.
They are put in skin care products because they say it is used to moisturize the skin. The downside of these chemicals out way the good and side effects could include reduced sperm count, hypospadias, and shrunken seminal vessels.
Again, manufacturers use this as a marketing strategy to sell you aftershave that does not contain these chemicals. They often push the price up of their aftershave because they know that you would pay a bit more for a chemical-free product that is healthier for you and your skin.
Acetates
Acetic acid is used to prepare metal acetates for industrial purposes and used in some printing processes, such as vinyl acetate, which is employed in the production of plastics.
Tocopheryl acetate, a form of vitamin E, can be found in skincare products and even in your aftershave. It is also used as a form of sunscreen in skincare products. However, it is immunotoxic, which means that it can cause allergies to flare up and cause skin reactions that include dermatitis.
Once again, if you manufacturers can market chemical-free aftershave at a higher price if they do not include these chemicals because for people with sensitive skin, aftershaves with acetates in them are a no go.
On the flip side, manufacturers can say that their aftershave contains vitamin e and protects you from the sun, so they can mark up the price in that respect.
All in all, if you have sensitive skin, try and stay away from aftershaves that contain any chemicals whatsoever. Due to this, you may be shelling out a bit more of your hard-earned cash.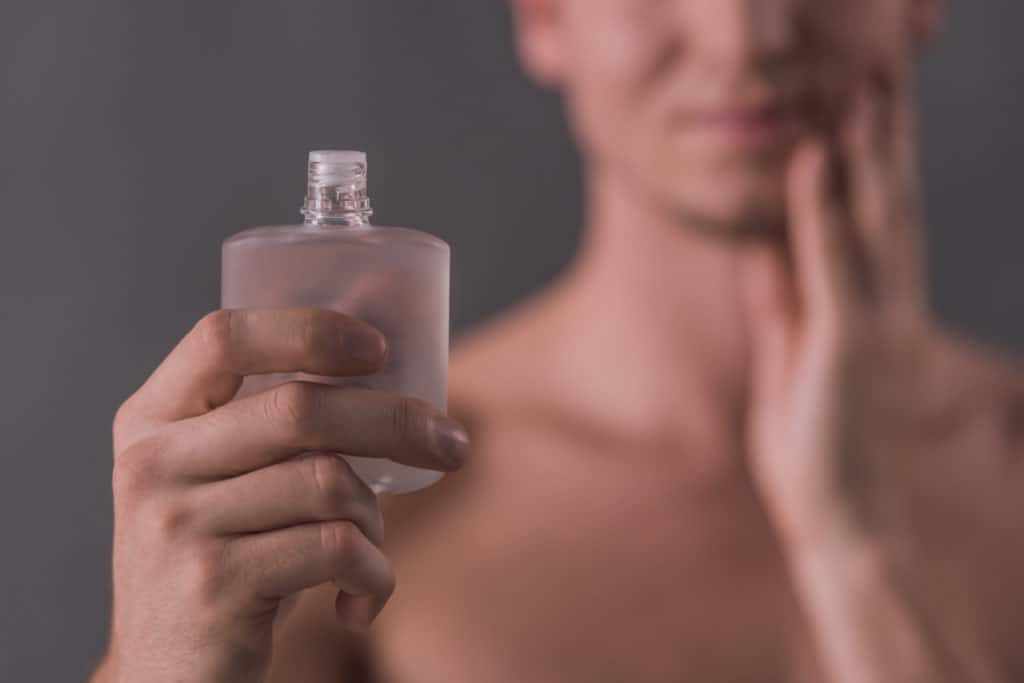 How is aftershave manufactured?
You can actually make your own aftershave if you are not in the market to purchase aftershave, expensive aftershave, or you want to give it a go and see what it is like.
One thing to keep in mind, depending on the manufacturer and the brand name, these companies have a detailed and step-by-step process of how they invent and manufacturer their aftershaves. Hence, this could be reflected in the price you will be paying for their aftershave.
Are different types of aftershaves different prices?
You will definitely pay different prices for different types of aftershaves (splash, balm, gel, etc.). These aftershaves are also manufactured in different ways and have different processes through which they have to go.
However, the ingredients will be the same, and they will contain the same chemicals as other aftershaves. Hence, depending on what type of aftershave you buy, you may have to pay a little more because of how the type and how they are manufactured.
How to make your own aftershave
Here is a quick step by step tutorial on making your own aftershave if you are in the mood.
The ingredients you will need are:
Water
Vegetable glycerin
Witch hazel
Isopropyl alcohol
Men's cologne (optional)
1 glass bottle
The first thing you do is mix 1 cup water with 2 tablespoons of glycerin. Then you add the same amount of witch hazel to your mix as water (1 cup).
Next and then lastly, if you are not using a cologne, you will add about half a cup of alcohol to your mixture.
If you are using cologne, you will want to add as much as you see fit. Remember to use an alcohol-based cologne, though.
One thing to note is that these measurements are not exact, and you can play around with them to a degree, depending on how you want your aftershave to feel and smell.
That's it! You have made your very own aftershave. Remember that the ingredients used can be bought for a reasonable price and in large quantities, so it will be way cheaper than to actually purchase aftershave.
If you are not worried about chemicals and do not have sensitive skin, this is an affordable option that can last you a very long time compared to expensive aftershave.
Watch Marz Barbershop show you how to make your own aftershave.
Conclusion
As we can see, aftershave can be made with or without a wide variety of chemicals and compounds. Depending on what ingredients and chemicals make up your aftershave, you will have to shell out your hard-earned money.
There are two sides to this sword, though. Manufacturers can market and price their aftershave in many ways, capitalizing on the fact that their products can contain or contain certain chemicals and compounds.
Another factor that can play a role in the price of aftershave is that manufacturers tend to charge you more because of their brand name. We can see this in all aspects of consumerism. Consider that because aftershaves are easy to make (we even gave you a step by step tutorial on making your own). So sometimes, you will just be paying for the name and not a high-quality product.
In other instances, top-end manufactures do tons of R&D (research and development) and provide you with a quality aftershave.
The main thing to keep in mind not regarding price when buying aftershave is that if you have sensitive skin, buy an aftershave with no chemicals because the chemicals could cause skin irritation, rashes, and side effects.