Cultivating a well-maintained beard is an art form. And figuring out how to shave, shape, and groom your beard at the perfect length is no simple task. So what length should you set your beard trimmer to sculpt that perfect beard that's just a cut above the rest?
You should set your beard trimmer at different lengths for different styles. Lengths should range from about 1/64 of an inch (0.3mm) for stubble to a third of an inch (1cm) for short beards and beyond that for longer beards.
I typically grow my beard out at least once a year for the winter months, and I prefer to be cleanshaven, though, because it's far less maintenance. But, there's no doubt that there's nothing that brings a more striking image change for a man than a well-groomed beard. Unfortunately, however, cultivating that well-groomed beard is far from easy, and you can't just let it grow.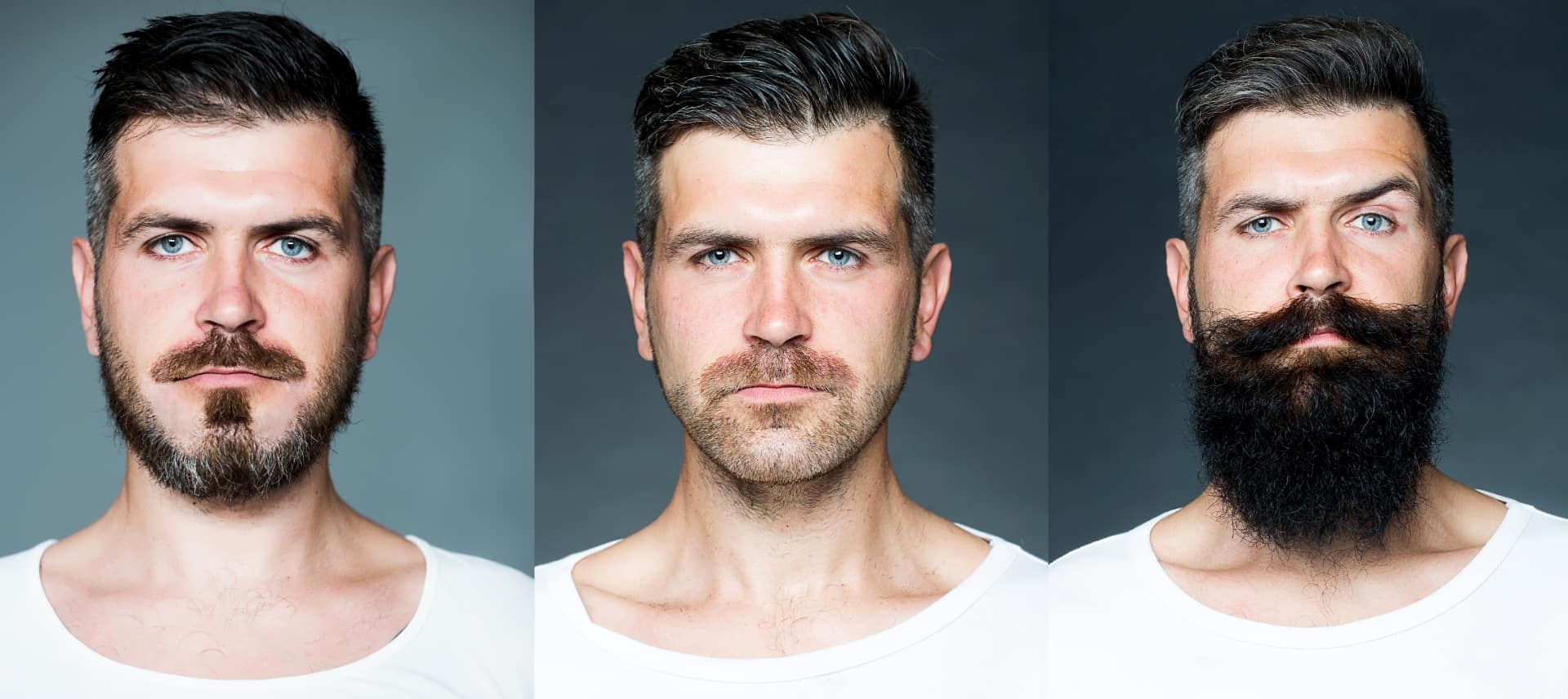 What's The Best Beard Trimmer Length For My Beard?
Before you even start growing your beard, put some consideration into the style and length you're going for. And remember that it's going to take patience, depending on what you want. What are you trying to achieve by growing a beard? Do you want your round face to look longer? Do you want your long face to look fuller? Or do you want something suitable for a professional environment? Let's go through the typical lengths that you will want to trim your beard at:
Stubble
Numerous surveys have found that stubble is the most attractive beard style, but it's just a lack of shaving. However, there are ways to shave your stubble so that it accentuates your best features… it's make-up for men.
The best thing about stubble is that it doesn't require much commitment. It usually takes two to five days to "grow out" stubble to a suitable length. Set your beard trimmer's length to between 0.3mm and 0.5mm (1/64 inch) for that ideal five o'clock shadow.
If you're committed to the stubble style, you can have a consistent length of stubble or taper off some parts of your cheeks, jawline, or neckline to get a refined look. However, stubble should never be longer than about 5mm (⅕ inch).
Short Beard
This is the most popular beard style. Short beards only really work if you grow a full beard, but you should let it grow out of the stubble phase until it's longer than 1cm (⅓ inch). Once your beard exits the stubble phase, it will start to look unkempt, so you have to shave all the hair down to the same length all over your face. Adjust your guard/length setting to its lowest level and taper your beard off on your neck and sideburns.
Thin out any areas that are looking a bit thick. Finally, shave some clear lines between your adam's apple and where your earlobe hits your jawline with unguarded beard trimmers or a razor to give your beard a neat look that. Next, shape your cheeks from the bottom of your mustache to the part of your sideburns that are in line with the middle of your ear.
Mid-length Beard
When your beard starts to get a bit longer, you need to pay more attention to what's going on. Always ensure that by this stage, you've developed a routine where you're washing your beard with a beard shampoo, beard oil,  and giving it a good brush daily. If your beard is looking shabby, unkempt, or dirty, it's not looking good.
This is where your beard becomes high maintenance, but a beard at mid-length will begin dramatically altering the shape of your face, adding length or width. Set your beard trimmer to the longest length that covers your whole face. Next, use slightly shorter settings for the hair on your cheeks, sideburns, and neck to blend them into the rest of your beard.
Finally, use an unguarded beard trimmer to neaten the edges around the outside of your beard. Once you've formed some decent gradations, you can use a razor to remove any excess hair to give yourself that neat, tailored look.
Tailored Beard
This is my personal favorite. It's a full-bearded look that's been trimmed to the perfect length at every part of your beard. I like to go for a tapered look, with more length on the chin, a shorter length on the sideburns, and the hair on my jawline shortens in length along my face from front to back.
It's a good look for a smart work environment if adequately maintained and makes my jawline stand out, complimenting my features. But, of course, you will shape your tailored beard to your personal preferences; hence the name "tailored". It is a beard style that should fit your face like a suit but requires you to brush, shampoo and oil daily and weekly trimming.
Long Beard
Long beards aren't for everyone but are reserved for men that are genetically blessed. My beard simply can't grow beyond a couple of centimeters at most. Still, if you're able to commit and show some patience to grow your beard out for several months, you can get a "3D look" with a carefully maintained beard trimming strategy. Achieving that "massive beard" is hard, patient work.
Just as you would with your tailored beard, you need to decide which kind of shaping you need to do. Do you want a longer-looking face or something fuller? Make no mistake, a beard of this length ultimately defines the shape of your face, and there's very little room for error. One slip, and you'll have to start the entire process all over again. It's unforgiving
You should follow the same guidelines as you would for a tailored beard. Either use the longest setting for your entire face and taper off on the cheeks, sideburns, and neckline or invest in beard scissors for more precision.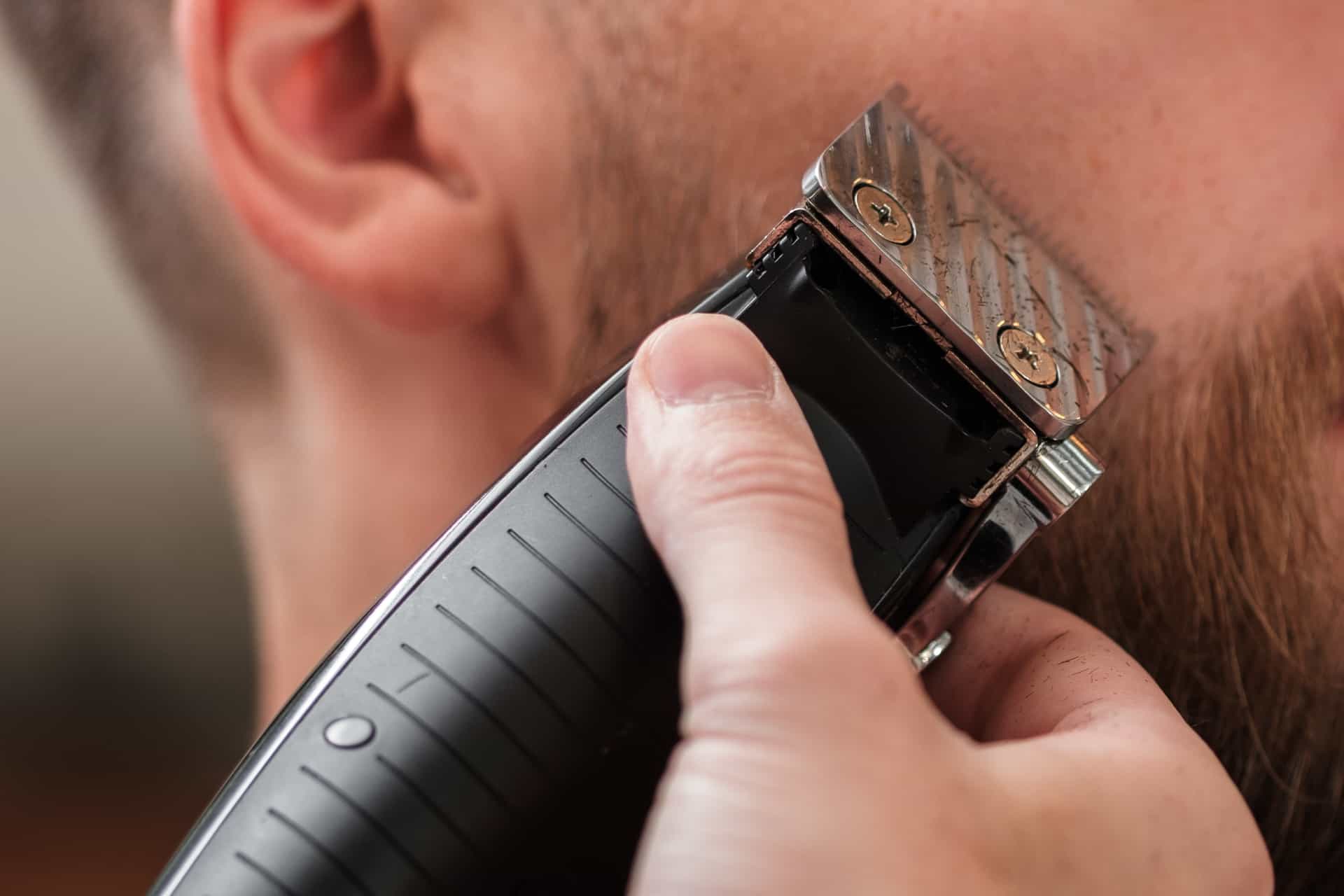 Maintenance Tips
I cannot stress enough how vital beard maintenance is. It doesn't matter what your beard length is. If the hairs are sticking out in all directions, look dirty, and littered with skin flakes from your neck and jawline below, it won't look attractive at all.
So, to make your beard look clean-cut and fresh, you're going to need a comb or beard brush, your beard trimmers and scissors, beard oil, beard shampoo,and aftershave balm. So, clean your beard with shampoo, apply oil when you get out of the shower, trim any hairs out of place and give your a good brush to give it that consistent, neat, tapered style.
Use a razor to clear up the skin around your skin, and use aftershave balm to avoid rashes and get out there to show off that follicular masterpiece.
Conclusion
Growing a properly maintained beard can radically improve your style as a man and indicates that you take care of yourself and can exercise patience. In addition, it is a great way to make the most out of your facial features, whatever they may be. Now that you know exactly what to do to grow the beard that you want, you can set your beard trimmer to the perfect length and avoid the most common mistakes that many men make.
Sources
Beard Trimmer Length Guide To Know | Beard Gang
Beard trimmer length chart | BeardStylesHQ
Beard Trimmer Guard Sizes [Full Guide] | TechOfEra
The Right Beard Length For You | Fashionbeans
Facial Hair Topiary: How To Trim Every Type Of Beard | ApeToGentleman
How to Use a Beard Trimmer – Learn the Correct Techniques | Beardicure