Wearing cologne is so much more than just smelling nice. It is also an extension of your personality and a powerful way of expressing your unique identity. The question is, however, when should you wear cologne and should you wear it every day?
Wearing cologne every day is a personal preference, and most people who wear cologne do wear it every day. You can also wear more than one cologne in a day or wear a combination of a scentless deodorant and cologne. Personally, I like to mix up the cologne I wear every day and choose my cologne based on the occasion or activities I have planned every day.
This is such an interesting topic to dive into, and we'll cover everything you need to know from wearing cologne every day to mixing it up, how to choose a cologne, when to change your cologne, how to apply it so than it lasts, and so much more.
Can you wear cologne every day?
As I have just mentioned, yes, you absolutely can wear cologne every day, and personally, that's what I recommend.
Life is too short to deprive yourself of the daily joy of choosing, applying, and wearing a cologne as an extension of your personality, expression of your mood, or simply adding to the statement of the particular style you are going for.
Now that's all good and dandy, but there are, however, some instances where you would choose not to wear cologne, or maybe just a particular cologne, every day.
Allergies. You might experience allergic reactions from using cologne too often or from using a specific cologne, in which case, I would avoid using that cologne every day or cologne in general and keep it only for special occasions. There's no point in smelling amazing, yet no one else will be able to smell your cologne because you would sneeze on everyone who came close to you.

Skin reactions. You might experience some adverse skin reactions from cologne, in which case I would also avoid its daily use unless you find one that doesn't affect your skin.

Budget. Cologne is not cheap if you live on a tight budget, and in that case, I would probably only keep it for special occasions.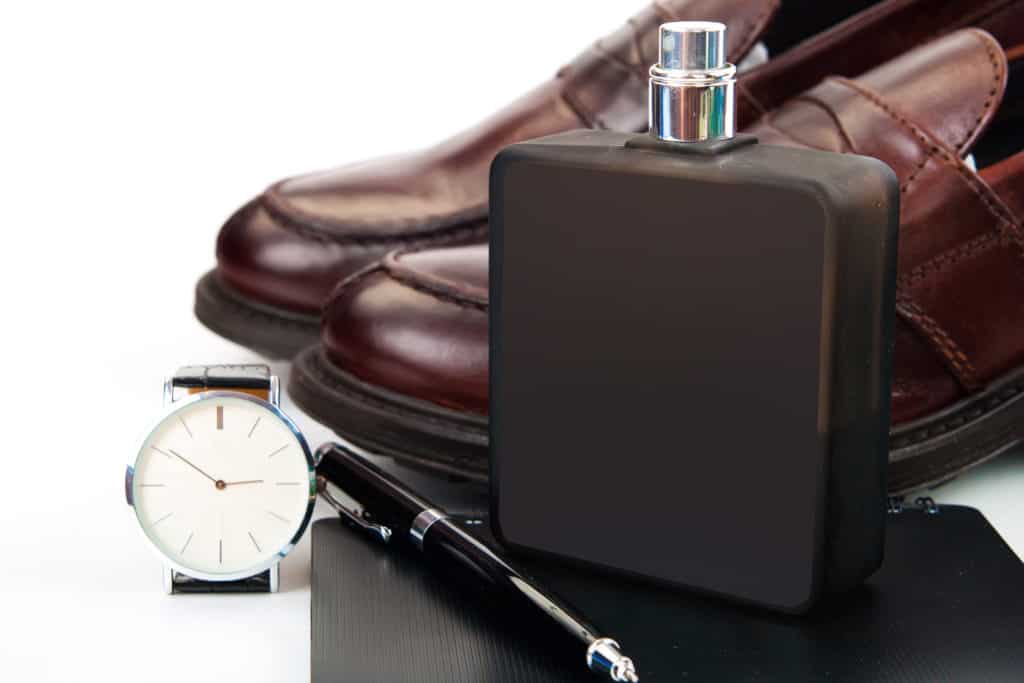 Should you wear the same cologne every day?
I am sure there will be a lot of debate about this topic, but I will give you a few tips or scenarios that could work when it comes to wearing the same cologne every day or mixing it up.
Signature smell. If you are going for a signature look and/or smell, then yes, wearing the same cologne will help with that and give you a signature smell. Just make sure the cologne is always available and that the manufacturer doesn't plan on reformulating it any time soon.
Mixing it up. I personally like to mix up the cologne I wear every day and have different colognes for different situations. I have a cologne for everyday use when at work, a cologne for days I have important meetings, a casual cologne for wearing around the house, and then a collection of colognes for going out, depending on the situation or my particular mood. I would not suggest wearing the same cologne to work and going out as you might find that the smell can sometimes transport your mind and mood back to that horrible meeting you had, thereby ruining your time out.
Deodorant and Cologne. Some people like to mix deodorant and cologne cause it's not just about smelling nice; deodorant also helps with perspiration during the day. I would suggest using a scentless antiperspirant deodorant to go with your daily cologne of choice.
More than one cologne. You can also wear more than one cologne during the day or even mix two or more colognes. Just make sure the different colognes do, in fact, go together and not act as a people repellent.
How to apply cologne so that it lasts
Before we cover how to apply cologne, if you experience skin reactions to cologne, I suggest applying it to your clothes instead of your skin. In all other cases, the skin would be the best place to apply cologne to.
The ideal places to apply cologne are on the body's warm areas or pulse points. Warm areas are great because the heat will make the cologne last longer, and they include areas like your neck, chest, shoulders, wrists, inner elbows, etc.
The best practice is to choose a combination of two of these points and apply the cologne. I generally prefer the neck and wrists, as I think most men do. There are other warm areas like the crotch, armpits, back of the knees, etc. However, these should be avoided.
Here's the best way how to apply cologne:
After your shower, apply the cologne on clean, dry skin.
Apply to the areas mentioned, like your wrists and neck.
Spray the bottle from 3-6 inches away from the areas, onto the skin.
You generally only need about 2-4 sprays or squirts.
Leave it to dry naturally and never rub the cologne.
If you smell later in the day that the scent has faded, simply reapply about 2 quick quirts to give it a boost, and you should be good to go.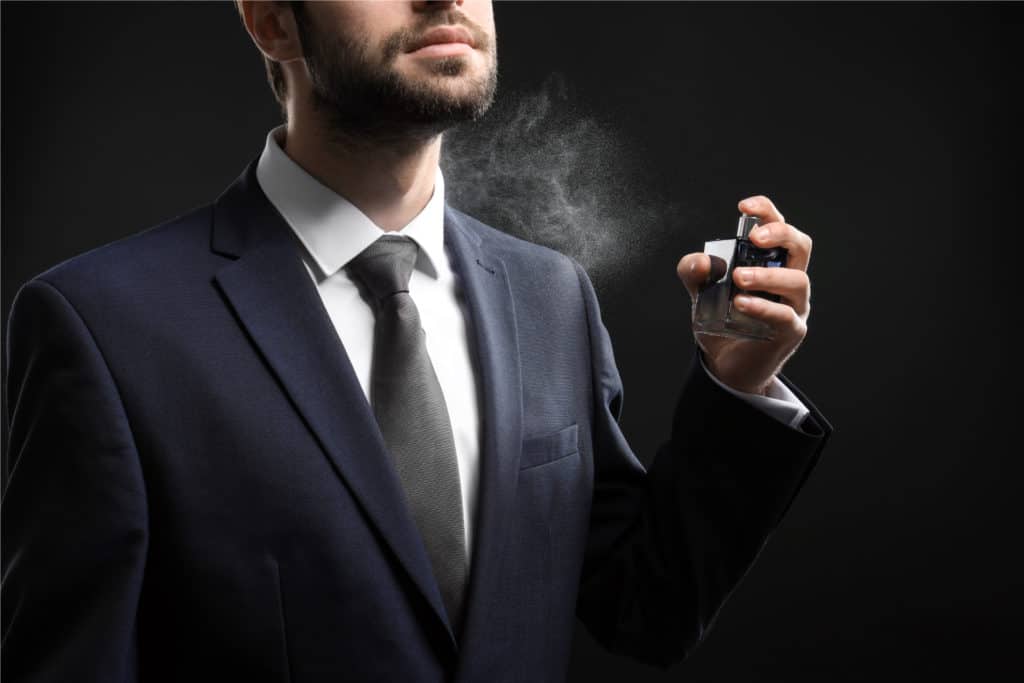 How often should you switch colognes?
There are many factors that could cause you to change your cologne if you only wear one every day, or colognes if you have a few that you mix it up with.
Season. One of the biggest factors I'd say is the season. In general, heat makes the scent more intense, whereas colder weather tends to make the scent fade more easily. Thus, a lighter, more fresh scent is better for summer months, while stronger scents are better suited for the colder months.
Mix it up. Another factor might be that you have been wearing the same cologne every day and want to spice up your scent a bit by changing it or simply adding another to your collection to alternate with. The smell that worked wonders for you at the club might not be the best suited for a morning meeting with your biggest client.
Reformulation. That distinct smell that you've made you own and became your signature smell might not be smelling the same forever. Manufacturers occasionally change some of the ingredients in their colognes, and that could affect the scent. Unlike perfumes, which are usually a blend of three layers of scent, cologne normally only has one, which would make even the smallest change instantly noticeable.
Surprise. Maybe the people around you have gotten used to your smell and don't notice it anymore, and you want to splash some surprises their way and garner some extra attention for a while. A good way to do that is to change up your signature smell for something new and exciting.
How to choose a good cologne
Once again, there are a few factors to consider when choosing the right cologne for you.
Season. As mentioned before, the season affects how strong the scents of colognes are. Light, fresh, sweeter scents are great for summer months, while darker, stronger, woody, spicy scents are better suited for winter months.
Skin. Cologne reacts to people's skin differently, and you should test how any cologne reacts to your skin and interacts with your natural oils. First, choose a cologne that you like the scent of by testing them on sample cards first. Then choose the scent you prefer and apply it to your wrist. Leave it on for the whole day and regularly smell it to see how it changes over time and how long it lasts on your skin. This will help you a lot in choosing the right cologne for you.
Scent. You gotta love the smell of your cologne. It's as simple as that, I guess. Other people will smell your cologne from time to time, but it's ultimately you that will be smelling it all day long, and you have to love the smell of it for it to be the right cologne for you. Also, remember that cologne smells differently on different people, so never choose a cologne cause it smelled good on someone else; it might not smell as good on you.
15 best smelling colognes for men
Conclusion
Life is short, too short not to smell great every day! If you don't have any allergies or adverse skin reactions to cologne, I say go for it. Build u up a nice collection of colognes you absolutely love and have fun with it.
Have colognes for work, meetings, dinners, home gatherings, clubs, summers, winters, etc. And if you're not sure where to start, our list of the 15 best selling colognes for men would be the perfect place to start.