In the world of exploring everything around us, there are many things that you will find as you continue to find new caches. Often, you might come across geocaches that have more than one function. One of the most interesting things you will find a geocache also does is function as a letterbox. Many people then start wondering what the difference between the two is.
The difference between a letterbox and geocache is that letterboxes do not have GPS coordinates, but instead use only stamps, and there is no trading done through the box. Finding a letterbox can often be extremely hard, with many first-timers requiring help from the community or traveling in teams.
As much as the two have differences, the communities constantly work together, with many geocaches hosting letterboxes in them. The same people who love looking for a cache up a mountain over the weekend can often be found following a long list of clues to leave their stamp in a logbook.
Here are all the differences and similarities between letterboxing and geocaching!
What is letterboxing?
Not all ways of exploring the world around us are the same, and in the communities of hunting for stuff, there are multiple ways of finding stuff. Geocaching is the one that is the most well-known thanks to some media inclusion in recent years.
However, there are multiple other ways, and one of the most fun ones is letterboxing, a hobby that easily shares its members with other types of urban exploring.
While geocaching has a custom of logging where caches are online and with map locations, letterboxing does not. Further, you do not trade anything when you discover a letterbox.
When you find a letterbox, there will be a small booklet in which you can leave your stamp, as well as a stamp that you should use in your own logbook. Letterboxing is about collecting as many stamps as possible to grow your own collection.
How it works
When you find a letterbox, there will be a custom stamp inside of it. You use this stamp to mark your own logbook. You should also carry around your own stamp that you made custom or bought online and then simply stamp the letterbox logbook.
However, this is one of the only similarities that they share with geocaches, as they are much more difficult to find, and you won't be able to find one alone. Often, letterboxing is done by a group of people, either random groups made through the internet or a team that you have become a part of.
This not only makes it slightly easier to find them but ensures that everyone follows the rules once the letterbox has been found.
Where to find them
The most obvious difference between a geocache and a letterbox is the difficulty in finding them. In contrast, geocaches will have multiple clues and the exact location marked on a website; letterboxes do not. Instead, you may be pointed to a general area of where the box is and given a list of clues that you must figure out.
This means that it is required that you do a lot more work to figure out how to do everything and track down the exact location of the letterbox through thought. Finding a letterbox requires that you think outside the box, which is why groups usually do better at figuring out where they are located.
However, letterboxes will usually come in the same containers as geocaches, being large enough to contain the logbook and stamp you must use to log your entries, which means that they have become popular to function as more than just one thing.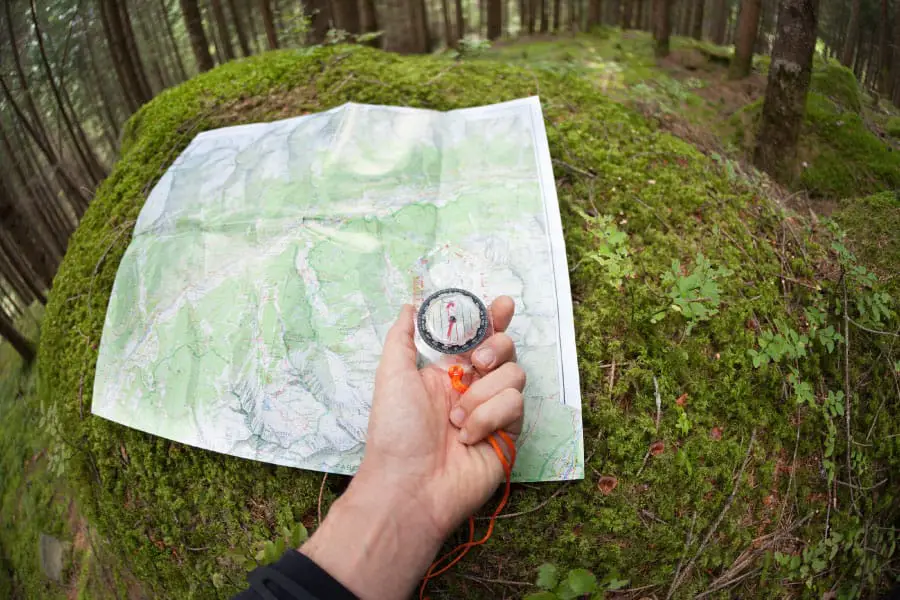 What is a letterbox cache?
A letterbox is a small box that contains a logbook and a stamp, usually with entries marked from a wide range of people that have visited the letterbox. There is rarely more content inside a letterbox, and many people love looking for them specifically because of the challenge of finding them.
Letterboxes are more about the hunt of the box than anything else, using your own ingenuity to locate and track them without trouble.
How do you tell the difference between a letterbox and a geocache?
There are four things that will set a geocache apart from a letterbox, many times these can be interchangeable depending on the clues that you have been given. If the two share the same box, you may not even notice that they are together in the same box, with many geocachers catching onto the hobby while they are exploring and looking for their next cache location.
Many of the people that love geocaching are the ones that regularly partake in the hobby of letterboxing. This allows them to easily explore the world in a wider way and discover and meet new people along the way.
However, that being said, here's how you can tell the difference between a letterbox and a geocache:
Stamps: Geocaches have a lot of strange stuff in them, not least of which can be anything from old glasses to banknotes. However, what you will rarely find inside of a geocache is a set of stamps. Letterboxes will only have stamps and logbooks in them, and the stamp is a vital part of the art of letterboxing.

Size: While geocaches can be almost any size, from small pill-shaped tubes that can be hidden beneath a hanging leaf, letterboxes do not have this luxury. While they can be quite small, the size requirements of keeping a stamp and a logbook in them have made them quite larger that geocaches.

Clues: Letterboxes are not marked on maps or tagged on the internet. Instead, when you set out to find a letterbox even through the internet, you will only find a long list of clues. While you may be able to figure them out alone, you will never find them as easily as you will find a geocache that has been clearly marked by a few people that have found it in the past.

Trading: Not all geocaches are the same; many prefer that you just log your entry and then leave. However, some amazing ones will allow you to trade with those that have come before you and the next person that finds the geocache. Letterboxes never trade anything, simply having the stamp and logbook there so that you may continue hunting for the next letterbox on your group's list.
While geocaching can easily be done alone, many letterboxes require that you work as a group, sometimes even placing obstacles that need to be crossed with friends. Though this might be rare and will only occur at events held by larger parties that have events planned.
What is a hybrid cache?
While many things set a letterbox and a geocache apart, they have a remarkable number of things that are the same, and this has caused many in the two hobbies to cross paths. As time went on and the two hobbies got to know each other, a curious thing started to take place.
Hybrid caches became a thing, where a geocache will be both tagged in the geocaching community but have everything needed by the letterbox community in it to use. This has seen many in the hobbies start to partake in both activities, going out of their way to do both when they visit new areas.
Geocachers love being able to uniquely track where they have been using the stamps while I am sure that some letterboxers enjoy having the ability to trade with others. This crossing of the paths between the two hobbies has meant that both communities have grown and made ties with each other, which is one of the largest components of the hobbies.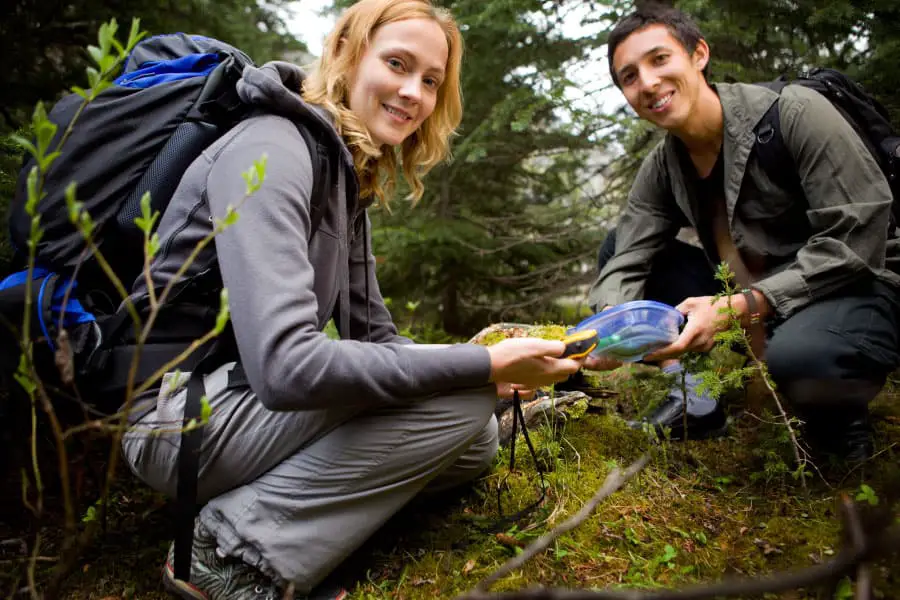 Where can you join the communities?
While you are willing to run into the wider world to easily go and find out where each of the caches or boxes are, you may want to talk to others in the communities before you start. This will not only help you to easily learn the ins and outs of each hobby but allow you to know where to start in the immediate areas around you.
Here are the places where you can learn everything you need to know to get started in the world of geocaching and letterboxing:
Geocaching
There are two ways to join the community of geocaching; through the application on your phone or through the forums online. Either way, each of these two platforms relies on the same website to build their basic structures.
Geocaching.com is one of the best places to join the geocaching website as it is one of the original sources for people who are interested in joining the community and has been growing stronger since the year 2000.
With millions of caching logged around the world, you should be able to easily find some of the easiest caches in your immediate area, and the actively log whether or not you've found them.
The geocaching website is also where you can meet with others in the hobby and easily learn how to do everything that you may need to become the best geocacher that you can possibly be.
Letterboxing
There are two main ways of joining the letterboxing community, and both will require that you create online accounts. However, because letterboxing does not require a GPS location, there are few apps that let you easily track where letterboxes are. However, the website will actively allow you to print out and save all the required clues you need to find the letterboxes.
Atlas Quest is easily one of the leading website communities for letterboxing that you can join. Many people meet the teams that they eventually become a part of on Atlas Quest, with joining requirements being quite low and map data accurate, you can't go wrong joining this community.
The other recommended place to join the letterboxing community is through the letterboxing.com website.
Similar to geocaching.com, this is one of the original online sources where you can find information on letterboxes around the world. You can connect with others in the hobby and easily leave your mark on the world with a well-placed stamp.
Hybrids
While there are almost no free apps for letterboxing and the geocaching app on phones requires subscriptions, there is a benefit to using an app. Having the app with you can help you communicate with people who may already know where the cache or box already is.
It is for this reason that the geocaching application allows people to log and create hybrid caches that have both the geocache and the letterbox marked on it. In these caches, you will find several things as they are usually considerably larger than normal caches or boxes.
For this reason, you always need to carry your complete kit with you, which means more than just the phone for the geocache. It means having your stamp and letterboxing logbook with you as well.
Are there any Prejudices?
If you are a geocacher or letterboxer already, you may have had some conflict arise from the other side. This can be because of the differences between the two hobbies, where one has a digital aide, and the other doesn't. Some letterboxers have been vocal in the communities about geocachers not being equal.
It is important to note that neither of the two hobbies is better than the other, and many of the more veterans in each hobby will gladly partake in the other. On the forums, it has been an argument since the early 2000s, with vocal minorities from both sides trying to steer the conversations in their favor.
This conduct can see you banned from either or both of the hobbies and marked as a bad influence on the inclusivity that both hobbies thrive on. Many moderators will erase accounts and lock you out of some areas if you do not abide by the rules set out for the forums. One hobby is never better than the other.
Conclusion
There are many things that are different between these hobbies and many more that are similar. Knowing how they are different will help you in choosing which one is the best, letting you easily explore more of the world and find more unique caches and boxes where you may never have thought of looking before.
Just be sure that when you find a geocache, letterbox hybrid, you don't accidentally take the stamp. No one will thank you for doing that!