If you've been exploring the world, looking for the geocaches hidden around you, there will come a time that you wonder if you could make a living doing that. Which is something that every geocacher asks at least once in their life, seeing as it's something we all do anyway, and who minds getting paid for doing what they love?
There is no simple way of making money using geocaching. The hobby was never meant to be used as a way of making an income. There are a few ways that you can still accomplish like becoming a content creator or influencer, making videos for YouTube, taking and selling photos, creating a blog and writing about it, or sell gear and tools to fellow geocachers.
Luckily, the documented ways of making money through geocaching are simple, like becoming an influencer using the platform of choice, as just mentioned. But, being in front of the camera may not be something you want to do, so providing gear for geocachers like yourself might then be a better option. The only way to really make money is to find a niche in your local community that needs to be filled.
Here are the ways you can make money using geocaching, and these are the ways that others have started making money.
3 Creative Ways
It may seem like the obvious choice or even the lazy one, but becoming successful on social media platforms may let you gain some money out of the experience. A well-presented series of geocaching videos, articles, or photos could become much more popular than you expect. However, just be sure it's something you can do and that you can do it with ease.
Becoming a creator is an uphill struggle that will require you to use every creative bone you have.
Videos
It may seem scary at the start, even like something only someone already famous could do, but becoming a famous YouTuber that explores geocache locations could really work out. The challenge being that it is a large market to compete with, and becoming well known on YouTube could take several years of work before it pays off.
Therefore, most geocachers prefer not to try this. Making videos is equal parts staying inside as it is going outside to see the world. This is something no geocacher really wants to do, seeing as the hobby of geocaching is aimed specifically at getting out into the world and seeing new things.
Luckily, two other ways require less time spent editing videos that could eventually bring in some money.
Photos
Along the way of geocaching, you'll quickly see that there are some beautiful things to see around the world. This is one of the more rewarding ways of making money using geocaching, though it does not directly include making money with the cache itself. Taking pictures of places no one sees, and getting to do things that no one ever does gives you opportunities.
If you train yourself to become a proficient photographer, you'll always be able to take pictures and sell these on the internet or in other ways. If you want to take a more direct route, you can start up a few social media accounts to start driving up followers, using the pictures that you take along the way.
Getting some amazing pictures of the world on social media can be an exhilarating experience, and lets you support the hobby of geocaching in several ways.
However, taking pictures might not be enough, which means that you'll want to support it with something that can be a bit more stable.
Writing
Whether it be for a blog you created, or maybe you can get a job as a travel writer for some magazines or websites. This is one of the most challenging ways to make money, as it requires a lot of skill and some patience to pull off properly. If you can get your blog, website, articles, or just short ramblings to become famous, you will quickly start to earn a stable income.
Using the adventures you have on the way to discovering geocaches is an easy way to keep yourself motivated to keep writing and growing your own content. Because it takes a certain kind of skill, just like photography and videography, to be a writer, it can be challenging to start. However, once you are established and trained, you will easily be able to start receiving an income.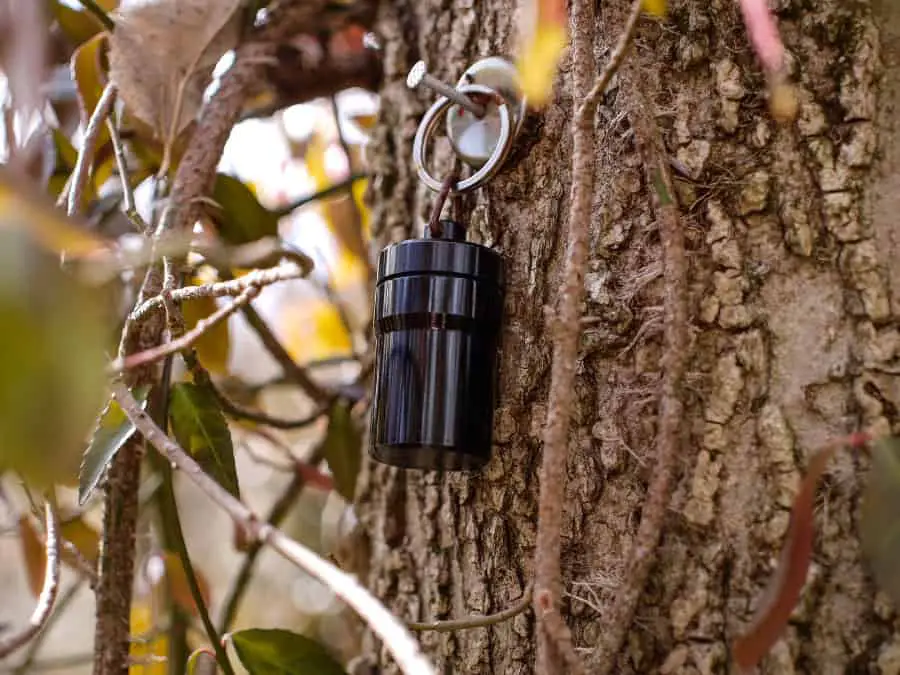 3 Ways to Provide Tools
There are two things that all geocachers need when they start their journeys, equipment and advice. Sometimes people forget that going out into the world of forests and bushes can require proper shoes, pants, supplies, and even some food. Providing these to geocachers can be an effective way to make the hobby grow in popularity.
In that same way, being a provider of information can become quite a lucrative way of earning money, either as an actual guide or maybe even creating your own geocache app as much as it may be counterintuitive, looking at other geocachers as potential customers could be the best way for you to make some money. Just be sure not to become overbearing.
Tools of the trade
There are multiple pieces of tools that first-time cachers won't even know they will need, and making a simple to use and simple to understand virtual location for them to find everything may be beneficial. However, you just have to make sure that all the right items are included on your virtual portal.
Shoes: The perfect shoes for geocaching is usually a mix between hiking and running shoes since geocachers can do anything from hiking to find a cache to having to walk down several city blocks.
Pants: Something that very few first time cachers realize is that they need to long pants, this is to protect them from bugs, nettles, ivy's, and many other low hanging dangers.
Backpacks: The advantages of having a backpack should be obvious, and providing an affordable and effective version could help boost your shop.
Bottles: Water bottles, thermal mugs, or even just thermoses, any of these could be perfect for helping a new geocacher be out there safely exploring the world.
GPS: Once cachers are more experienced, they will start looking to get more advanced tools than their cellphones; providing a lineup of quality, effective GPS systems will help your online shop make some extra money.
Your own app
Every good geocaching app has one feature that they all share, the premium subscription feature. This is to do several things; to help fund the app, to keep some caches hidden, and most importantly, to help the app creators make some profit from the application.
If you have the know-how and the ability to create your won geocaching app may very well be the way you can make money from geocaching. Just be sure not to oversaturate the market with applications that barely mean anything.
Finding a niche
This is the hardest one to do, as you will have to learn the ins and outs of the local geocaching community in your area; learning what the people need and what has been missing from their geocaching experience, then creating something to fill that niche.
Finding the niche and finding the right answer to fill it will ultimately become the biggest challenge. But once you have become known in the local geocache community, it will be simple to continue to provide and perfect, whatever it may be.
Conclusion
Making money from geocaching is probably one of the hardest things to do with the hobby; this is because it is not at all meant for that. Geocaching is a hobby of close-knit people that all know each other and want to see more people join. Luckily, there are still some unique opportunities for those that are willing to put in the extra work.