You might have been using beard growth oil on your beard for a while now with some great success, and wonder if you can use it on your eyebrows as well. Maybe you just want thicker, fuller eyebrows and wonder if you should invest in beard growth oil and if you can use it on your eyebrows.
It is very safe in general to use beard growth oil on your eyebrows. Castor oil, in fact, has been long regarded as an effective way to promote eyebrow growth. Although adverse reactions are rare, if you experience any adverse or allergic reactions from using beard growth oil on your eyebrows, you should avoid doing so and consult a dermatologist.
Now that we got the introduction out of the way let's jump straight into it and get those eyebrows oiled and growing!
Can Beard Growth Oil Be Used In Eyebrows?
In general, it is safe to say that you can use any beard oils on your eyebrows unless you are allergic to something that can be found in particular beard oils. Then obviously, it will cause an allergic reaction.
Whether or not the beard oil will actually help your eyebrows grow faster or stop them from falling out, if that might be the concern you are having, is a different story altogether.
Beard oils, in general, are harmless and won't cause or speed up any hair loss. Instead, some oils do actually seem to strengthen the hair follicles. It also helps to keep your face moisturized, which can promote healthy hair growth.
If you do have an allergy that you are aware of and it is found in some beard oils, make sure you don't end with that product on your face or, as my friend always puts it, your face might erupt in a fountain of displeasure!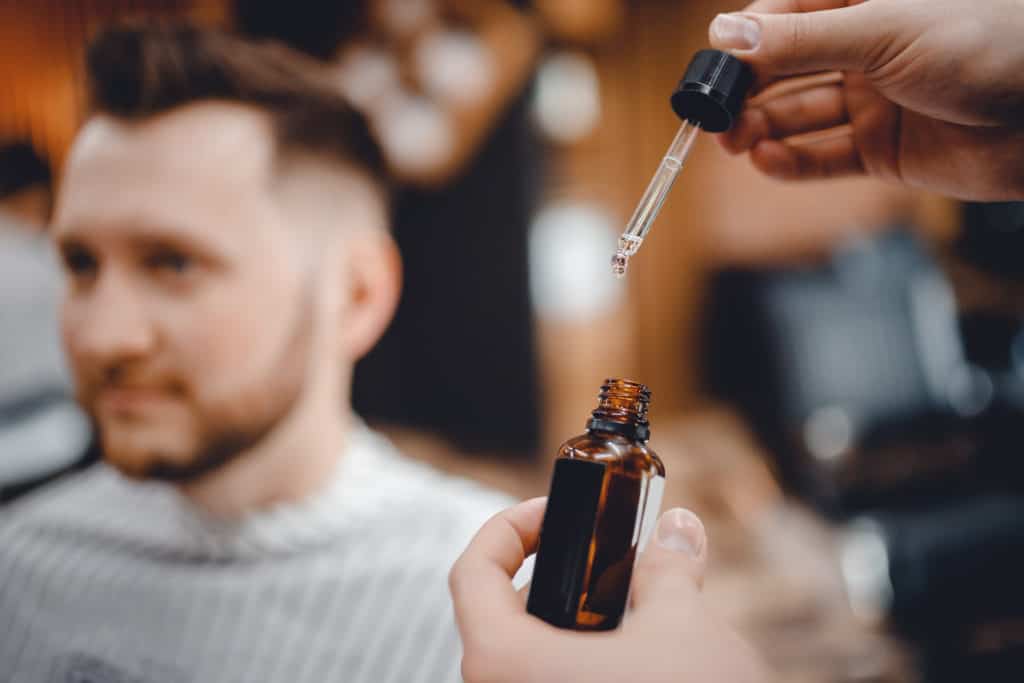 Do beard growing oils work?
Well, technically, yes, some oils used as the basis of beard growth oil can strengthen your hair follicles and keep the hair from falling out, while others have proven to actually stimulate and promote hair growth or speed it up.
But let's be realistic here if you're expecting a miracle cure where you put on a few dabs of beard growth oil at night before bed and wake up the next morning covered in hair, looking like a sexy sasquatch, that ain't gonna happen.
But seriously, hair takes a long time to grow, and no oil is gonna sped it up to make a huge difference. Nonetheless, beard oils are great for keeping your facial hair healthy, and thereby, your whole face healthy and soft and smooth.
Does Beard Oil have side effects?
Some people are allergic to certain oils used in beard growth oils, and if they display allergic symptoms from its use, they should avoid using it.
Almond allergy is a common one, although not all people with almond allergy get allergic reactions from beard oils with almond oil. So it's ultimately up to your particular situation.
Another thing to keep in mind is that essential oils that have expired or become spoilt have a greater chance of causing an allergic or adverse reaction from its use.
Which oils are best for eyebrow growth?
Now let's take a quick look at which oils are proven to stimulate and promote hair growth, especially eyebrows.
Castor Oil. Castor oils must be one of the oldest and most popular oils known to promote hair growth, especially eyebrows. Packed with vitamins, antioxidants, fatty acids, proteins, etc, you can't go wrong with castor oil.

Almond Oil. Almond oil is also well-known and widely used as a means of stimulating hair growth.

Rosemary Oil. Rosemary oil is great for circulation and has been proven to help strengthen hair follicles.

Tee Tree Oil. With many antibacterial and antifungal properties, Tee Tree Oil can help to unclog pores and promote hair growth.

Coconut Oil. Coconut oil is also a popular alternative to chemically-based hair growth options on the market and has shown to protect skin and hair.

Geranium Oil. Geranium oil is great for some stress relief and balancing hormones, which all leads to stronger, healthier hair.

Shea Butter. Shea Butter, being a thick buttery type substance, essentially provides the hair with loads of nutrients, hydration, and a coating, thereby strengthening and protecting it while making your hair look thicker and healthier
Vitamin E. Known for aiding in eyebrow growth and leaving hair healthier and stronger.

Thyme Oil. Thyme oil has many antiseptic properties, protecting from different conditions and diseases while keeping your eyebrows strong and healthy.

Lavender Oil. Lavender oil has many antimicrobial properties that can aid in hair growth by protecting against fungal infections etc.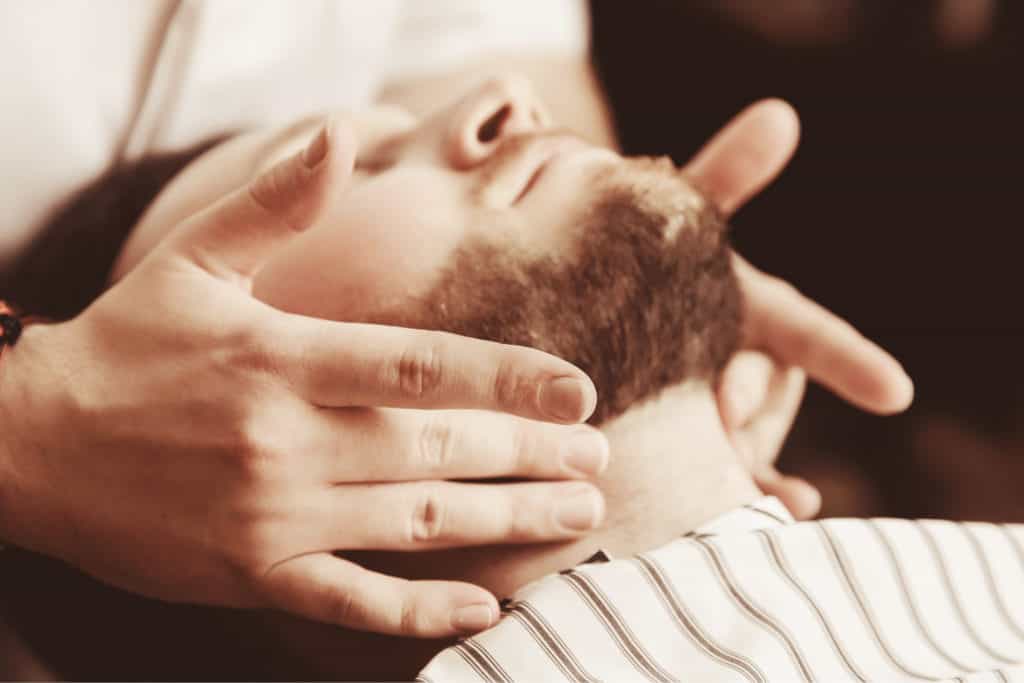 Why are my eyebrows thinning?
Let's take a look at some of the issues and medical conditions that could lead to hair loss and thinning of your eyebrows if that is the issue that led you to this article, of course. If not, then you can skip straight to our tips for how to get your eyebrows to grow thicker and faster.
Autoimmune Condition. Psoriasis or alopecia are the 2 common autoimmune disorders that cause thinning of the eyebrows due to an immune response where the immune system attacks the body by mistake.

Hypothyroidism and hyperthyroidism are related to other conditions caused by the over or underactive thyroid gland, causing the eyebrows to thin.

Stress. Traumatic events or just severe daily stresses can cause hair loss in all sorts of places, including your eyebrows. If this is the case, then perhaps a little quiet time or meditation might be in order. Or perhaps take a look at one of our posts on Whiskey for a little relaxation, to be enjoyed in moderation, of course.

Eczema. Eczema is an all-too-common, lasting skin condition that can make your life very uncomfortable. Red, irritated, itchy, oozing skin is something you'd want to get rid of as soon as possible, with the help of a dermatologist. But this can disrupt and interfere with your hair follicles and cause your eyebrows to thin.

Nutrient Deficiencies. And lastly, for our list at least, is nutrient deficiencies. We all know that to have our bodies perform at max capacity all the time, we need to have it running like a well-oiled machine. And a well-oiled machine needs good oil. Nutrient deficiencies in your diet can cause a whole range of problems and underlying issues, thereby leading to hair loss and thinning eyebrows.
The Craft of Growing Thicker Eyebrows: 5 Easy Ways To Start Now
Welcome to the fun part. Here is our list of 5 easy ways to get your eyebrows to grow thicker.
Eat a well-balanced diet. Eat enough protein and leafy greens and stack up on the vitamins that help hair growth, including the A's, B's, C's & D's.

Iron supplements. Before taking any supplements, you should consult your doctor to check your levels. But iron deficiency anemia is quite common and a common factor in hair loss. So if you're a bit low, stack up on some supplements and include iron-rich foods on your diet.

Biotin. Biotin is part of the vitamin B family and has also been shown to stimulate hair growth. It has become a popular choice over the years, and you should definitely ask your dermatologist about it.

Bimatoprost (Latisse). Bimatoprost is an FDA-approved drug that has been proven to help promote eyelashes and eyebrow growth. However, if you want to keep it natural, then we'll lead you right into the next and final point.

Beard growth oils. Castor oils in particular, but there are many oils on the market that can help you get your facial hair in better health. Although the data on their efficacy for actual hair growth is minimal, using these products will definitely improve your overall facial and facial hair health, so I'd say go for it. What do you have to lose?
Our top 5 picks for beard growth oils
Here is a list of the top 5 beard growth oils on the market today that you should own to get started on thicker, healthier eyebrows.
Beard Farmer Beard Growth Oil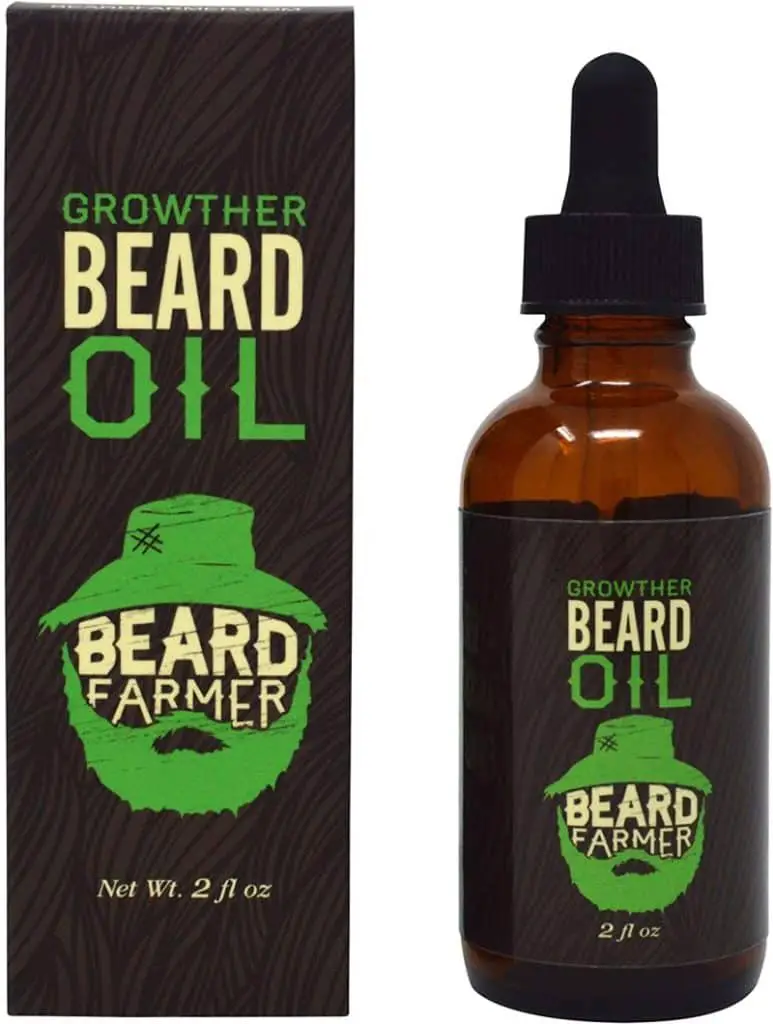 Viking Revolution Beard Growth Oil Conditioner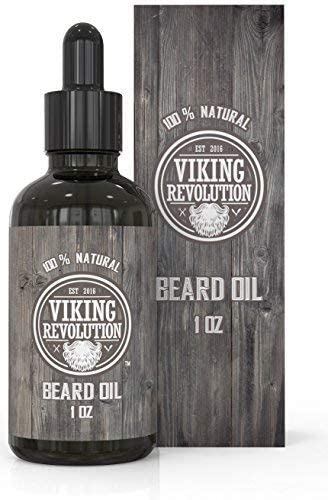 The Gentleman's Beard Growth Oil
Honest Amish Classic Beard Oil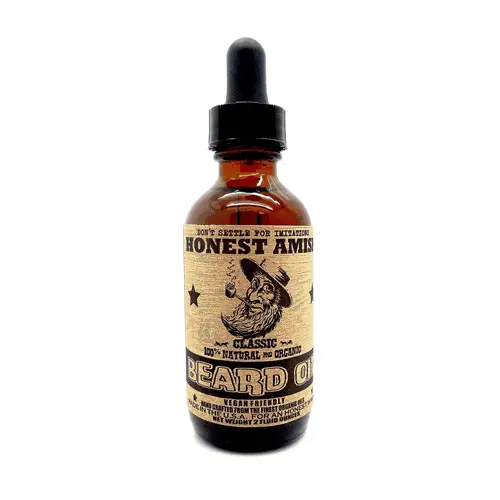 Blind Barber Beard Replenishment Oil

Conclusion
Well, I think we pretty much covered it all. Why, what, where, and how.
Now the only thing left to do is pick one of our great suggestions for beard growth oils and start pampering up your eyebrows to get those brows growing and strong.