Nothing is as stylish, comfortable, and collectible as Jordans, the shoe made famous by NBA champion and legendary basketball player Michael Jordan. When shopping for shoes, we all go out to find the best, knowing that the shoes we wear are all that protect us from the ground. The biggest part may be that it is the only way to become truly stylish, and sometimes the best looking Jordans are not the ones found in the men's area.
It is not at all weird for a man to wear women's Jordans, with many of the most iconic styles from the last 40 years being found mixed in with the women's style of the shoes. However, there are challenges to wearing women's Jordans, but if your feet are smaller and overcome some of the stylings, you can easily wear them and look amazing.
There have been many shoes from the women's line of Jordan's that more than just women have wanted to wear. Jordans always look amazing and can make or break any outfit that you are planning, especially if you are looking to go with a casual, professional look for yourself. Overcoming the fear of trying something new will lead you into a whole new world of Jordans that are fashionable and rarely go out of style.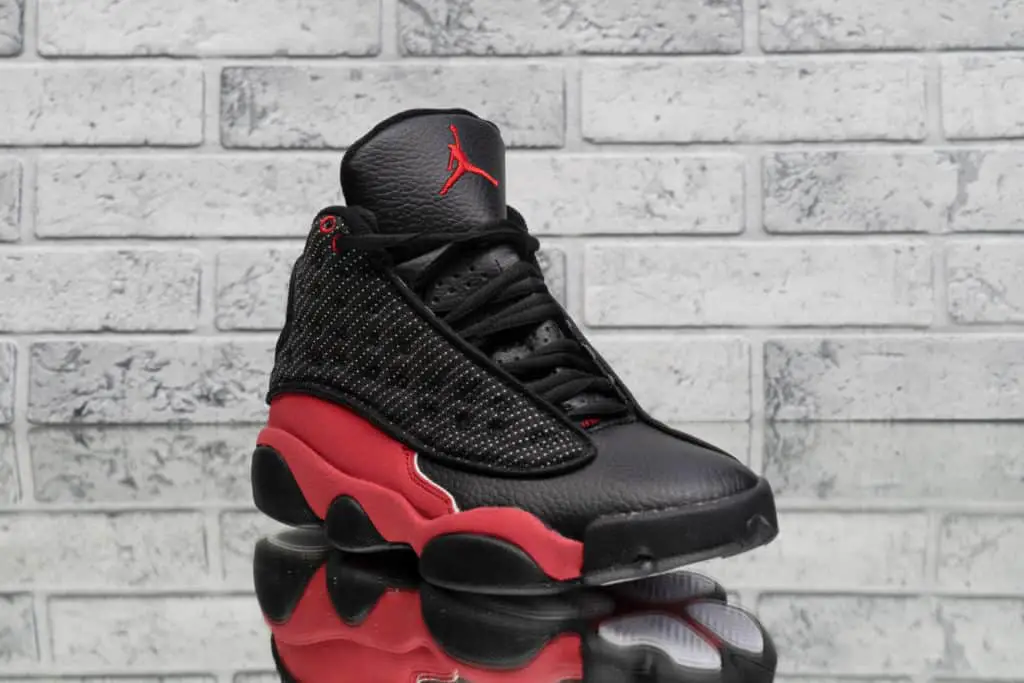 How can you find a pair of Jordans that are unisex?
While there are many women's Jordans that you can wear as a man, it may not always be possible. Often, the women's Jordans are as collectible as the normal Jordans, which drive up the price to an obscene level. As times have changed, Nike has moved away from supplying many designs, specifically for just women or men.
Nike now has a unisex area where you can get Jordans in all of their new designs that will fit both men and women without having to make some compromise. Many men will feel that women's Jordans do not always fit perfectly, usually causing chafing and uncomfortable scratches.
Understanding that even if you do like the look of specific women's Jordans, you don't have to specifically go looking for them in the women's section can save you many headaches. However, just remember that the older the style of shoe you like is, the less likely it will be that you can find a unisex version of the shoe.
What is the problem with sizes?
While you may be able to easily find some styles of women's Jordans, finding a pair that fits your manly frog feet will be a big challenge. This is owing to the much smaller sizes used for women's shoes, as the sizing chart differs completely from that of the men's shoe size chart.
As an example of this, most women's Jordan's only go up to size 13, which is comparable to a men's size 11, at best. With the bridge support being slightly different, this means that unless you have smaller feet, your biggest challenge will be to find a pair of women's Jordans that will fit on your feet.
To solve the bridge problem, all you need to do is insert new soles. However, if your feet are too big to fit in the shoe, it's better not to force them. Many Jordans will rather be collected, with Jordan owners preferring never to wear them, holding them more as trophies. If there is a style of women's Jordans that you love, you should not be afraid to grab them, just to have them.
Which are the best Jordans to get, that are usually in the women's category?
Now that you are ready to buy your pair of Jordans, from wherever they may be, you should know that there have been many styles that are popular amongst everyone. These are the women's Jordans that no one would judge you for wearing, usually freaking out if they know their Jordans because you have them.
It is best to note that all of these shoes are only available in the women's max size of 13. If you are unsure whether or not you would be able to wear this, the conversion is easy. US size charts are usually like this; women's shoes are 1.5 to 2 sizes smaller than their male counterparts. Making the maximum size for a man's feet to be an 11.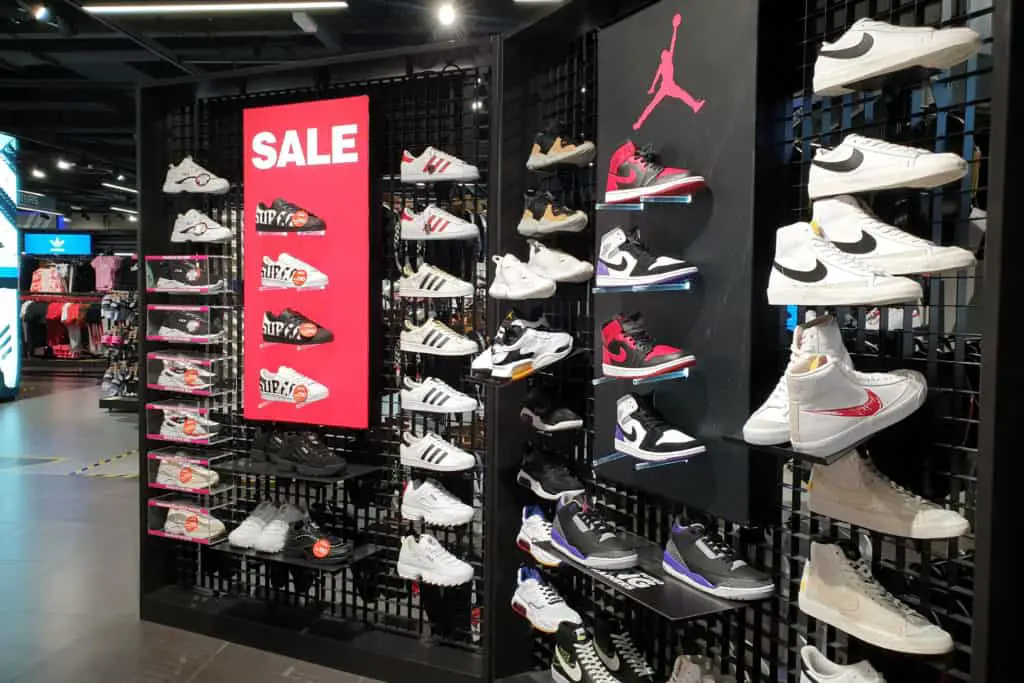 Jordan 1 Retro High Tie Dye: The only 2020 Jordan that we have on the list, this is an amazing pair of shoes that will simply amaze you. They are limited in stock still, but most Nike distributors will still have a few of them lying about. These look good in anything from a pair of jeans to a color-matched chino.

Air Jordan 3 Retro Women's, Blue: A mix of dark, light blue, and white, these are fantastic-looking Jordans that will easily amaze you with their versatility. Going well almost with any outfit you can just throw together; these have been popular since their launch in 2007. If you see a pair of these somewhere, we recommend getting them. They are hard to find and are highly collectible.

Air Jordan 13 Low Women's: A pair of shoes that will never go out of style, the Air Jordan 13's are famous for their versatility and have been a favorite of many collectors. Introduced in 2005, they were an immediate hit and can be comfortable for anyone able to get them on their feet.

Air Jordan 7 Retro Women's: A stylish white, yellow and black, the Air Jordan 7's are an amazing pair of shoes with slightly more subtle stylings than most other pairs. Popular for those looking for a more relaxed look in their footwear, the 7s have been some of the most highly sought-after shoes since they were introduced in 2006.

Air Jordan 10 Retro Women's: There is, for some reason, this preconception that men don't like purples and pinks. However, the Air Jordan 10s are a clear sign that this is not true, as these purple and violet accented shoes have found popularity in all sexes. Introduced in 2005, there were lines of people outside shops hoping to grab some of these, and even with online stores now, it can be a challenge finding these.
Why are there not similar Jordans for men and women?
You may be wondering if so many styles are popular in all the genders, then why do they not release the designs for anyone to wear. To understand, we need to look at how most of these are designed, usually as pairs, with both the men's and women's shoes having similar designs. However, they are not the same and will complement each other if placed next to each other.
The designers chosen to create Jordans are not always setting out to make shoes for both genders. Usually leaving the shoes to be significantly different specifically so that they should be collected together. This is why you will sometimes see collectors buying all the gendered shoes that they can afford.
Jordans have become much more than simple footwear you have when going someplace. Many times they are collectibles worn only at specific events. The designs on these shoes can sometimes reflect this, as they are so intricate and almost delicate that you would not want to take them anywhere they could be damaged.
Conclusion
Jordans are big shoes all with collectible designs on them, and if you see a pair that you like, given they fit, you should not be afraid to wear them. Having any pair of them in your closet will have you looking slightly more in style when you next go out into the world.
Just be sure you don't wear a pair that looks like you went through the nearest river with them. No one can look good with a pair of brown stained Jordans that were once white.